Eucharistic Liturgy Schedule:
Sundays 10:00 a.m.
Wednesdays 5:30 p.m. (No Service on December 6)

Rosary Prayer Service: Tuesdays 5:00 p.m. (No Service on November 28)

Thanksgiving Vigil Mass Wednesday, November 22, at  5:30 p.m.
(Thanksgiving Day Mass at Immaculate Conception Catholic Church at 9:00 a.m.)
~~~~~~ ~~~~~~

                     ~~~~~~ ~~~~~~
The Community Members at the Historic Church of St. Patrick are dedicated people from diverse backgrounds, who are committed to quality growth as a Christian Community. The members of the Christian Community must foster a constant outreach to the larger community to allow the parish to grow in the spirit of faith.
~~~~~~~~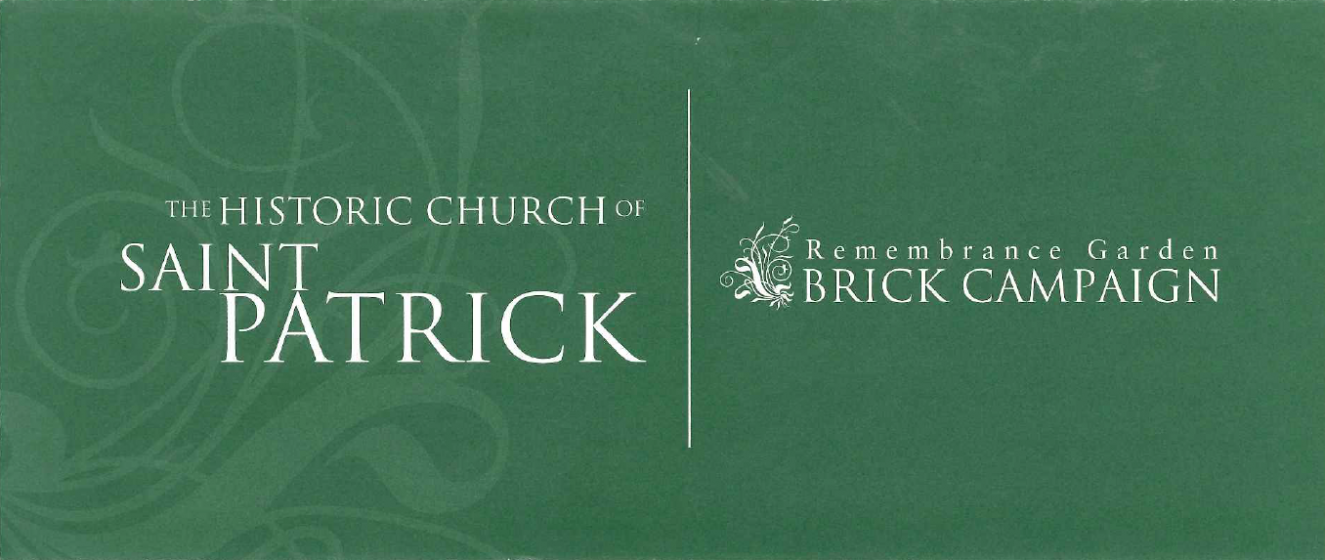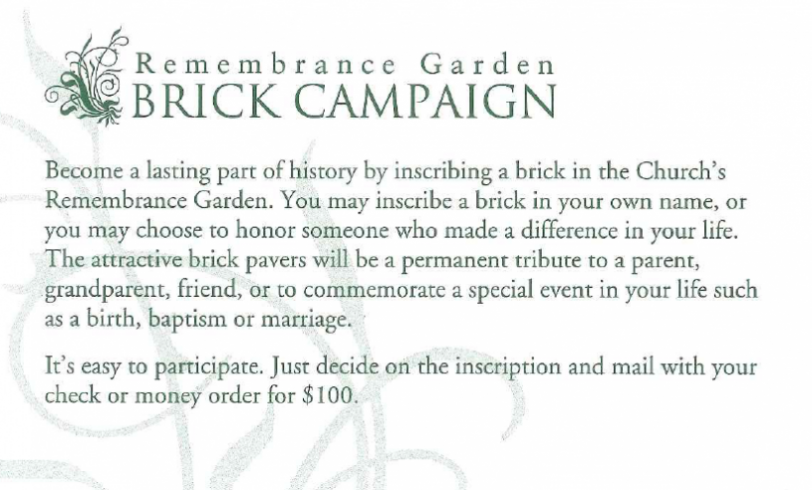 Please click here for the: Remembrance Garden Brick Campaign Order Form
~~~~~~~~ 

~~~~~~~~
Planning a Wedding? The Historic Church of St. Patrick is an award-winning, beautiful venue!
Click here for details on our venue: The Knot