Eucharistic Liturgy Schedule:
Sundays 10:00 a.m.
Wednesdays 5:30 p.m.

Rosary Prayer Service: Tuesdays 5:00 p.m.

~~~~~~ ~~~~~~
Parish Family,
Long-time parishioners Chuck and Mary Ellen Williams are being faced with their son Ric having a terminal diagnosis.  Ric is also the brother of long-time parishioners Randy and Maggie Hiszak.
Please keep Randy and Maggie in your prayers this week as they travel to pick up Ric in Branson, MO to take him to The Cleveland Clinic for treatment.
Please see Ric's journey below.
The family is also being faced with extreme medical expenses.  There has been a "Go-Fund Me Account" set up for Ric's medical expenses if you would like to help.  Please see the link below.  You can also send a check to the parish office made out to Ric and Tina Williams.
https://www.gofundme.com/rics-journey-to-cleveland-clinic
Ric's Journey to Cleveland Clinic
Ric Williams has been diagnosed with terminal pulmonary fibrosis. He needs new lungs in order to survive. Without new lungs, he has less than a year remaining with his wife and his family. In 2003 he was diagnosed with Rheumatoid Arthritis, then in 2004, the RA began to attack his lungs. His immune system viewed his lungs as a foreign object and began to destroy them. For the last few years doctors were able to hold the RA in check with treatments and medication. In the last few months, the fibrosis has taken over both of his lungs and now he struggles to breath constantly. Every step depletes what little oxygen he has in his body.
Having been unable to return to work several years ago, he was forced into disability, and his wife became his full time caregiver. Living this way for the past several years has taken everything they have. They are now struggling to afford medical treatment, gas for driving to and from the hospital, and struggling to keep food on the table. On top of all this, they are literally fighting for Ric's life.
The Cleveland Clinic has agreed to evaluate him and see if he is a candidate for a lung transplant. The health insurance company is fighting tooth and nail to find any reason to say no, and condemn Ric as a fight not worth fighting while the doctors say otherwise. Ric's wife has been trying to work with them in every angle possible just to transport Ric via medical transport from Branson, MO to Cleveland clinic.
Both Ric and his wife feel so blessed to have encountered so many caring people throughout this journey. As friends of Ric's family, we are now asking for our community to come together and help a man that was raised right here in Toledo. We are raising funds to not only transport Ric from Branson to Cleveland, but also to start paying off old and new medical bills, and hopefully find a way to keep a roof over their heads.
If you are able to help, any donation is greatly appreciated. The journey from Branson to Cleveland is roughly 850 miles. If we can support him that far, we can only pray that The Cleveland Clinic can find answers and give Ric the life he deserves.
Please join us in prayer for Ric and his family during this time.
Thank you for all of your support and God Bless
 ~~~~~~~~
 The Community Members at the Historic Church of St. Patrick are dedicated people from diverse backgrounds, who are committed to quality growth as a Christian Community. The members of the Christian Community must foster a constant outreach to the larger community to allow the parish to grow in the spirit of faith.
~~~~~~~~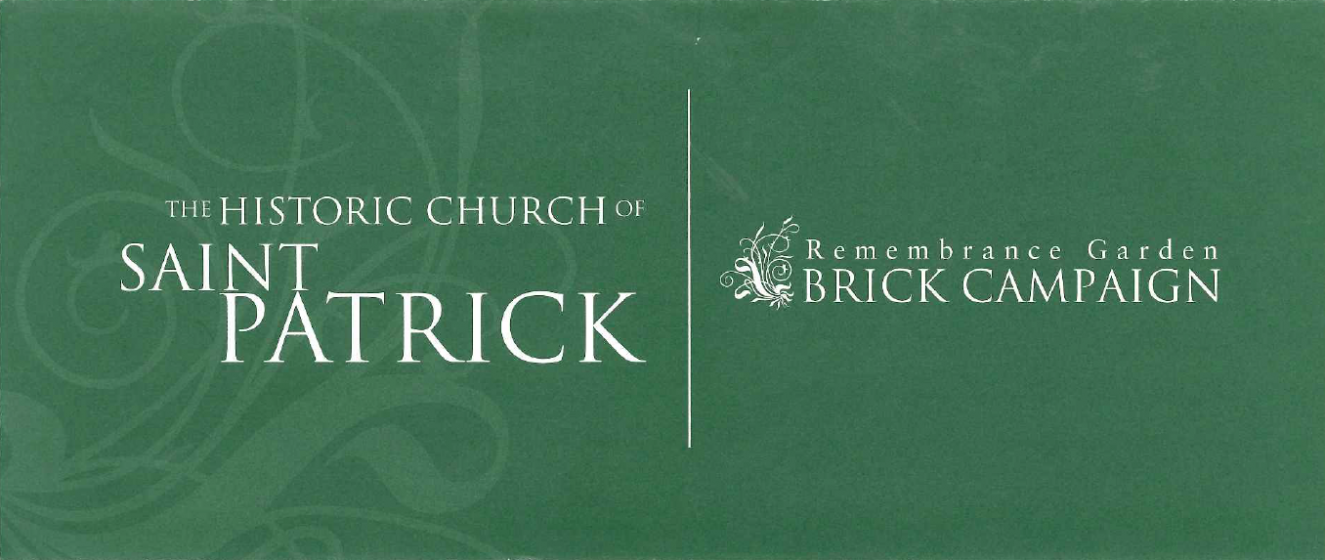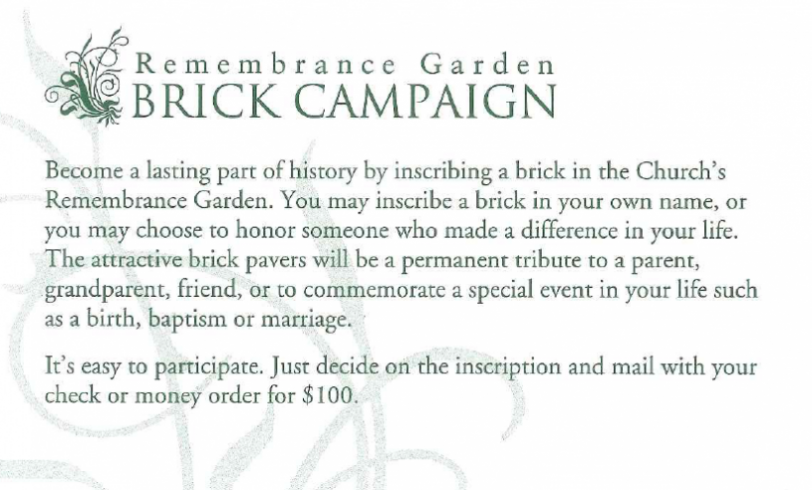 Please click here for the: Remembrance Garden Brick Campaign Order Form
~~~~~~~~ 

~~~~~~~~
Planning a Wedding? The Historic Church of St. Patrick is an award-winning, beautiful venue!
Click here for details on our venue: The Knot